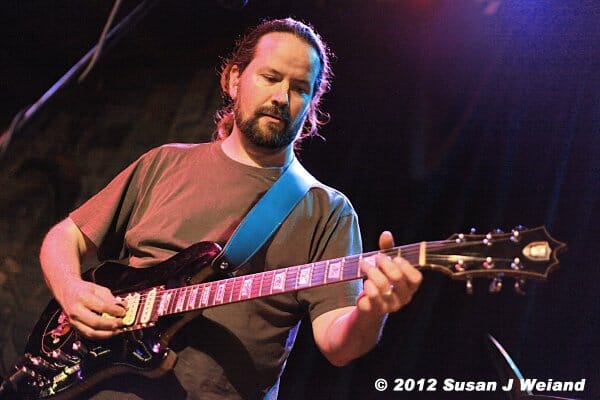 Stu Allen & Friends
"If you come, we will build it"
Stu Allen on guitar, and an ever revolving group of incredibly talented musicians, playing music for the Deadhead community.
Guitarist-singer Stu Allen, a native of Louisville, Kentucky, joined Melvin Seals & JGB in June 2004 and appears on the 'Keepers of the Flame' album. With his eagerness to improvise and his commitment to making every performance unique, Stu has made extensive contributions to the jam music scene.
Melvin Seals (Keyboardist of the Jerry Garcia Band for 15 years) states: "Stu has grown into his own that is really scary now. It's really scary what I see him do on stage and what I hear. Even when I close my own eyes for a moment and I'm not looking at anybody, where my mind goes remembering being on stage with Jerry (Garcia), it's really spooky at times."
He has been a featured performer at Jerry Garcia Day (4000+) in 2006, 2007, and 2008. He has also performed with Bob Weir, Steve Kimock, Warren Haynes, and numerous other prominent musicians.
A resident of San Francisco and St. Louis, Stu continues to explore, experiment, create, and recreate, within a variety of musical styles.