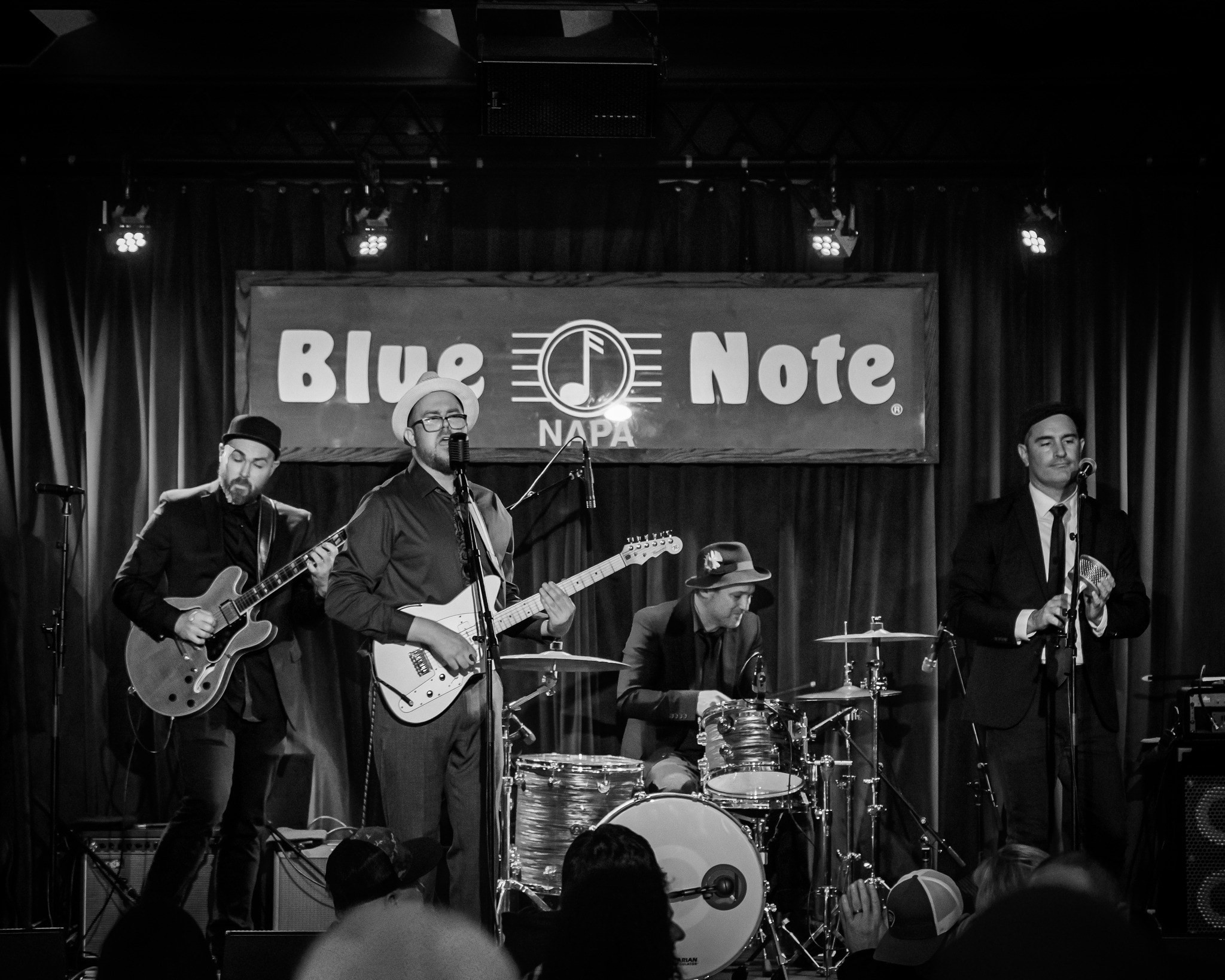 Dan Martin & The Noma Rocksteady Band
Northern California Native Dan Martin has been writing songs and performing in bands since 17 years of age, forming his first band with a group of friends including Tony Gibson(Noma Rocksteady Band vocalist/percussionist). Dan began in his youth gigging on the ska and punk scene at such places as the famed Phoenix Theater in Petaluma, CA and helping friends found and run a DIY venue known as "The Shop" in the industrial side of his hometown of Sonoma, CA in a lightly converted warehouse space. Dan began to study drums and recording arts in Sacramento, CA which led him back to his love of early reggae and ska music and the raw energy of the early recordings. In 2009, Dan began performing locally as a solo artist, refining his sound and creating a local buzz with his honest songwriting and upbeat feel.
In 2010,  Dan formed The Noma Rocksteady Band to back him up, beginning as a group of friends and local musicians that got together to share in the rocksteady vibes. By 2012 the band had solidified into a full 7-piece band, ready to move dance floors everywhere. Together they have played numerous venues throughout Northern California, and have shared the bill with such acts as The Melodians,Pato Banton, Israel Vibrations, and Burnt.
Dan Martin and the Noma Rocksteady Band continue to lighten the spirit and shake the dance floor with old-school rocksteady rhythms, while maintaining a unique contemporary sound.