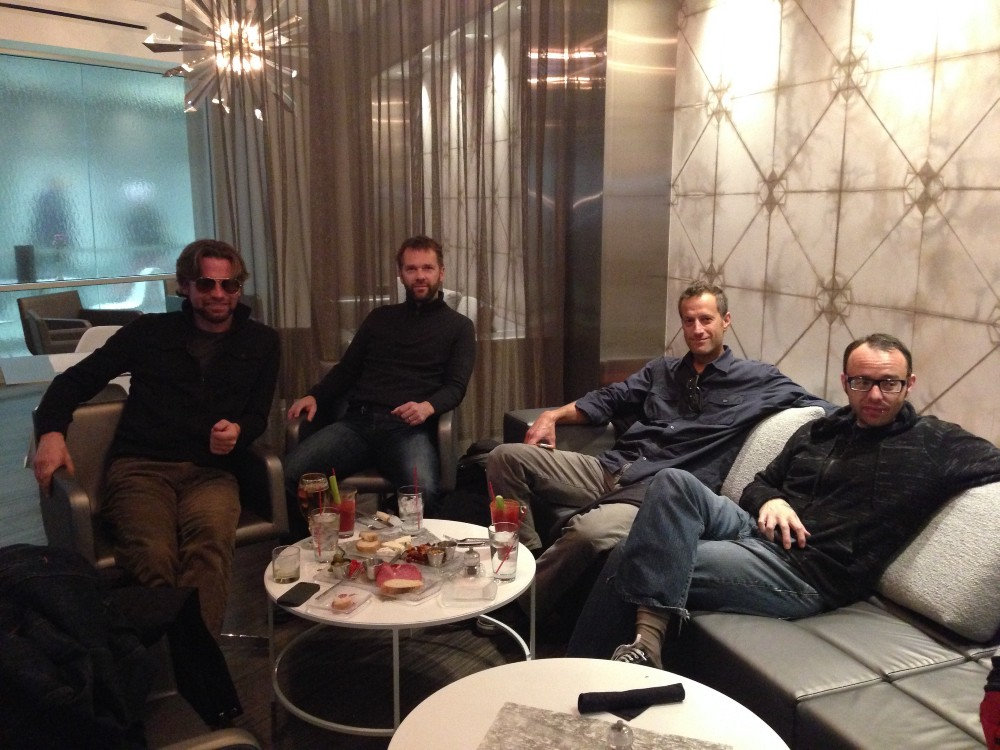 Stroke 9
Rocking ain't easy. History has shown us countless examples of bands that couldn't hold it together, ending in either a spectacular on-stage explosion, or by quietly fading into nothingness.
And yet here we have San Francisco's STROKE 9, happily celebrating over 20 years in the music business. In an industry notorious for churning and burning, Stroke 9's continued success can be attributed to one thing: They're too dumb to stop doing it.
But is it really so crazy? Having sold millions of copies of their 8 studio albums, and played countless clubs and theaters for their legions of adoring fans all over the world, Stroke 9 continues to experience the same level of joy and excitement as at their first rehearsal in 1989. When you're doing what you love, there's no reason to ever stop!
Stroke 9 burst onto the millennial alt-rock radio scene with their #1 hit "Little Black Backpack," from the platinum-selling "Nasty Little Thoughts." Following several national and world tours, the band came back with the chart-topping album "Rip It Off," featuring the hit singles "Kick Some Ass" and "Do It Again." Their music has been featured in numerous commercial ads, as well as in "Jay and Silent Bob Strike Back," "Malcolm In The Middle," "Scrubs," and other film and TV shows.
In January of 2020, Stroke 9 released their latest album, Calafrio. Written, produced, and released exclusively by the band, it was recorded in studios, hotel rooms, and backyards up and down the coast during the spring of 2019. Driven by acoustic guitars and electric piano, filled rich harmonies, and infused with seasoned pop sensibility, the record captures the sound of West Coast rock and roll.
Stroke 9 continues to tour all over North America, and is constantly making new music.