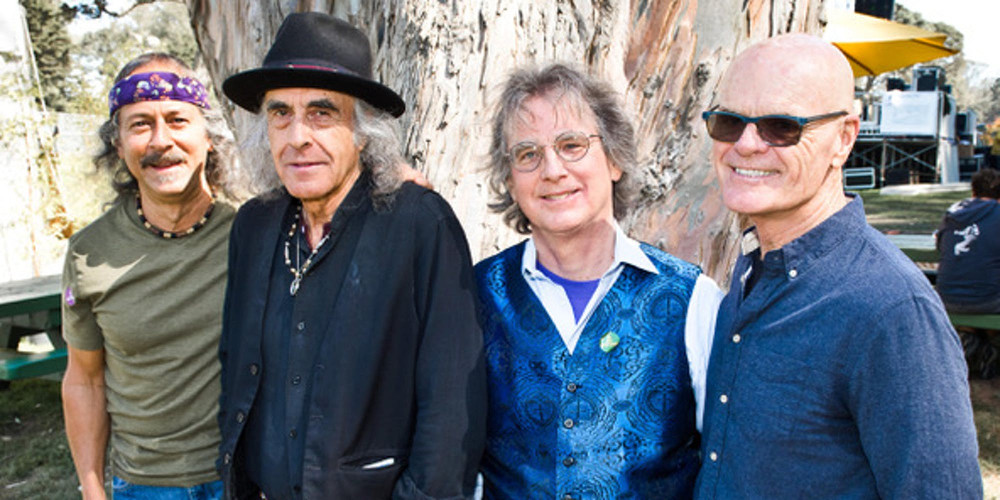 Moonalice
Moonalice is a psychedelic, roots-rock band of seasoned musicians mixing a variety of genres with extended musical improvisations that evoke a sense of adventure and exploration. Everyone is a part of the experience and the music inspires dancing and other acts of self expression. Every show has an original art poster created by a well-known artist memorializing that event and given to all attendees…each poster has its own Moonalice legend. All concerts are broadcasted live in HD and available in archive shortly after their set.
Moonalice plays mostly original material mixed with several covers, and during their extended freeform jams the band moves as one, drawing from many musical genres honed from years of experience playing with various major acts. Their single "It's 4:20 Somewhere" has been downloaded over 6 million times. Just released: 420 Gathering of the Tribe by Jay Blakesberg and Alex Fischer – a short film about the Moonalice posters and poster artists: http://www.moonalice.com/song/its-420-somewhere. Social media: nearly 424,000 on Facebook & over 67,000 on Twitter. Their extensive tour schedule and videos of every Moonalice show can be seen at moonalice.com and every show poster with legends can be viewed at moonaliceposters.com.
Band
John Molo: Drums, Vocals. (Bruce Hornsby & The Range, John Fogerty, Phil Lesh & Friends, The Other Ones, David Nelson Band).
Barry Sless: Lead Guitar, Pedal Steel Guitar, Bass. (Phil Lesh & Friends, David Nelson Band, Kingfish, Cowboy Jazz).
Roger McNamee: Rhythm Guitar, Vocals, Bass. (Guff, The Engineers, Random Axes, Flying Other Brothers)
Pete Sears: Bass, Keyboards, Guitar, Vocals (Sam Gopal Dream, Rod Stewart, Jefferson Starship, Jerry Garcia, Hot Tuna, John Lee Hooker, David Nelson Band, Phil Lesh & Friends).
Big Steve Parish: Road Scholar/Medicine Man/Storyteller. (Grateful Dead crew for 26 years, co-founder of Jerry Garcia Band)